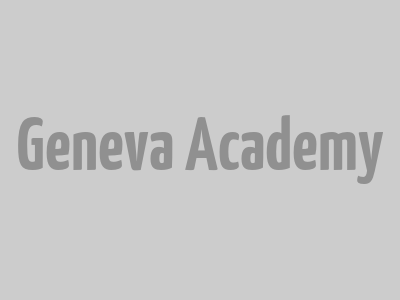 First Review Conference of the Rome Statute of the International Criminal Court
---
International Criminal Court: First Review Conference of the Rome Statute adopts Definition of Aggression and Adds Use of Certain Weapons in Non-international Armed Conflict to Court's Jurisdiction
On 11 June 2010, the first Review Conference of the Rome Statute of the International Criminal Court ended in Kampala, Uganda, after meeting for two weeks. The Conference adopted a definition of aggression based on the definition contained in UN General Assembly resolution 3314 (XXIX) of 14 December 1974, and in this context agreed to qualify as aggression a crime committed by a political or military leader which, by its character, gravity and scale constituted a manifest violation of the Charter. As regards the Court's exercise of jurisdiction, the Conference agreed that a situation in which an act of aggression appeared to have occurred could be referred to the Court by the Security Council, acting under Chapter VII of the United Nations Charter, irrespective as to whether it involved States Parties or States not party.
The Review Conference agreed to authorize the Prosecutor, in the absence of such determination, to initiate an investigation on his own initiative or upon request from a State Party. In order to do so, however, the Prosecutor would have to obtain prior authorization from the Pre-Trial Division of the Court. Also, under these circumstances, the Court would not have jurisdiction in respect to crimes of aggression committed on the territory of States not party or by their nationals or with regard to States Parties that had declared that they did not accept the Court's jurisdiction over the crime of aggression.
The Conference also adopted a resolution by which it amended Article 8 of the Rome Statute to bring under the jurisdiction of the Court the war crime of employing certain poisonous weapons, expanding bullets, and asphyxiating or poisonous gases, and all analogous liquids, materials and devices, when committed in armed conflicts not of an international character. The use of these weapons had previously only come under the Court's jurisdiction when committed in an international armed conflict.